A year of Ignatian Spirituality
Updated 11:11AM, Wednesday February 29th, 2012 by Simon Cross, Christian.co.uk
Be the first to comment!
The 30th anniversary of the founding of a religious order has sparked a special initiative - a year of Ignatian spirituality.
The spiritual exercises of St Ignatius of Loyola are a vital part of various contemplative and semi-contemplative traditions within contemporary Christianity, and on Saturday 10th March the Congregation of Mater Ecclesiae (CME) is due to launch a special year of focus on the work of the extraordinary Saint, with an address from Fr Paul Nicholson.
The year comes as the sisters of CME celebrate the 30th anniversary of their founding, and Sr Mary Thomas of the Congregation said that it represents a return to the original vision of the founder, Sr Catherine Mulligan.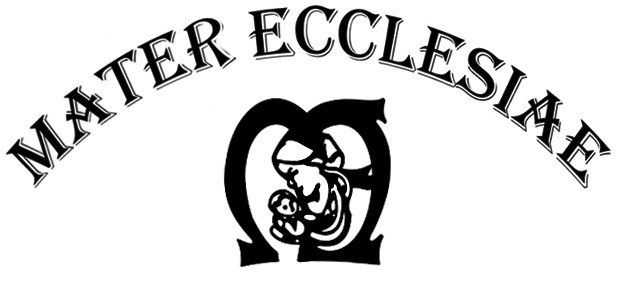 Sr Mary Thomas said: "We've just celebrated our 30th anniversary here, and we have never forgotten that our founder, Sr Catherine Mulligan always intended for us to have an Ignatian spirituality.
"Every congregation follows a particular form of spirituality, and it was Ignatian spirituality that Sr Catherine chose for us.
"So we're beginning our 30th anniversary year with a renewed focus on this, and we'll be beginning that with a special event.
"Following on from the feedback from that event, we will make some decisions about what shape our year will take.
"We may run things like retreats or study days, but it really depends upon what people are looking for."
The congregation, who live a life of reflective silence, punctuated by the Divine Office, daily Mass, spiritual reading, meditation and Exposition of the Blessed Sacrament, will be heading out of their convent home to hear Fr Nicholson deliver a Keynote address at St Joseph's RC Church, in Monks Kirby.
And anyone, from any denomination, who is interested in the work of St Ignatius, the founder of the Jesuit order, is invited to attend. There will be a discussion about a life lived in alignment with Ignatian teachings after the lecture.
The Congregation of Mater Ecclesiae is a religious sisterhood of mature women, Sr Mary Thomas explained: "Our congregation is for mature women, perhaps women who have considered a religious vocation when they were younger, but were unable to take it up because of other commitments.
"But as they enter the stage of life where they have fewer commitments, they are able to follow their inner call."
There is no charge for attending the day, but anyone who wants to go should contact Sr Mary Thomas at Mater Ecclesiae Convent by March 3rd.

SIMON CROSS
This article was written and published by
Simon Cross
for Christian.co.uk
Leave A Comment or join the discussion
What's Hot This Week?
Our What's Hot feed is updated hourly.
Find us on Facebook
Social Recommendations
SUBSCRIBE FOR UPDATES
Subscribe via e-mail to receive the latest updates on Christian.co.uk!