Introducing: Dave Walker
Updated 11:30AM, Monday May 21st, 2012 by Sam Hailes, Christian.co.uk
Be the first to comment!
Dave Walker is a freelance cartoonist whose work often appears in The Church Times.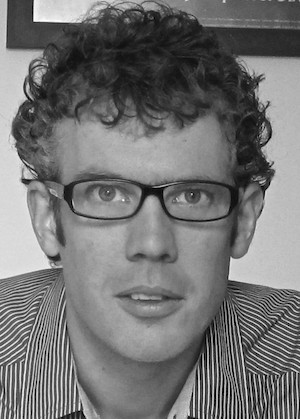 How long have you been drawing cartoons?
I've always enjoyed art, drawing and suchlike. I first tried drawing cartoons whilst at Bible college in 1996. The friends who saw the early drawings quite liked them, so I kept going, and then started putting them online in the early 2000s. I eventually started drawing professionally in 2005.
Is it difficult to come up with original ideas?
Yes. Especially for my church-themed work. After seven years I have covered most of the subjects I can think of, so rely heavily upon friends suggesting things, and on conversations on my blog or on Twitter. I always have a notebook on me and jot things down whenever they occur to me.
How would you sum up your style? Are you trying to get Christians to laugh at themselves, or be thought provoking? Or just have fun?
All three really - you've summarised it well. Sometimes I have something I'm trying to say, but as often as not I'm just larking around on paper. I hope that what I do each week gives readers of the Church Times a small morale boost.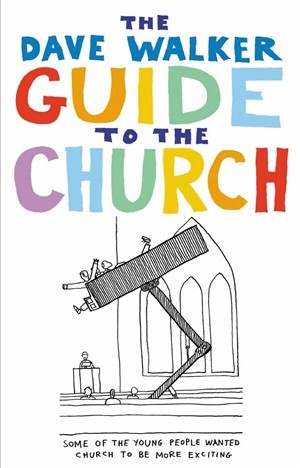 The dullest blog in the world has gone quiet. Why did you set it up and were you suprised at how much attention it attracted?
It has gone quiet, yes. I set it up in 2003 as no-one had really done anything humorous poking fun at blogs and their tendency to often not be that interesting. It became incredibly popular for a short time. I rarely update it now as I have too many other things to think about and the posts don't need to be current for it to work.
What made you compile books of your cartoons?
I was given the opportunity to do so by Canterbury Press, part of the same company that runs the Church Times. There will be a fourth one in the summer. In the longer run one of the things I'd like to do is have books of my non-church cartoons published.
As a commentator on the church, what do you believe are the important issues the church faces today?
Most of the things we spend time thinking about, bishops, etc are not especially important in my view and I take very little interest in them. The important topics include how we can more effectively tackle global poverty, stop destruction of the environment, that kind of thing.
How do you spend your time when you're not drawing cartoons?
I work part time as a website editor. When not working I like spend time with my wife, see friends, and get outdoors. I'm a cycle racing enthusiast and follow it avidly. I enjoy art and like to see exhibitions when I can, also comedy. Though usually I spend time putting out the bins or emptying the cat litter tray.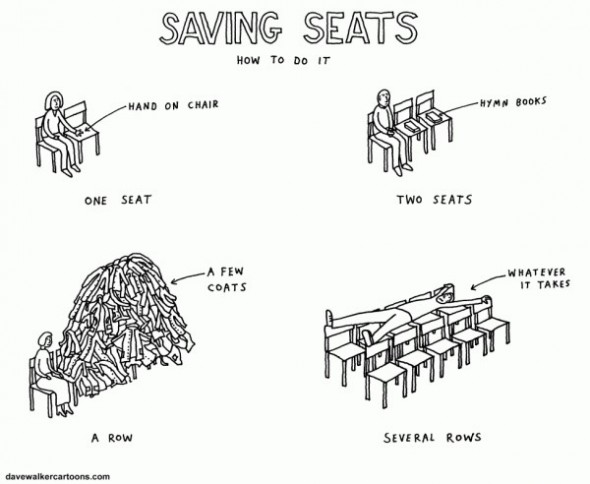 SAM HAILES
Writer, Christian.co.uk
Sam writes news, features and reviews exclusively for Christian.co.uk. The job involves meeting influential and interesting Christians from across the country and beyond. Most importantly, he never talks about himself in the third person.
This article was written and published by
Sam Hailes
for Christian.co.uk
Leave A Comment or join the discussion
Article Series
This article is part of a series. Other articles in this series are available below:
4. Introducing: Dave Walker
What's Hot This Week?
Our What's Hot feed is updated hourly.
Find us on Facebook
Social Recommendations
SUBSCRIBE FOR UPDATES
Subscribe via e-mail to receive the latest updates on Christian.co.uk!