What is the Gospel [Coalition]?
Updated 7:32AM, Friday March 23rd, 2012 by Sam Hailes, Christian.co.uk
7 comments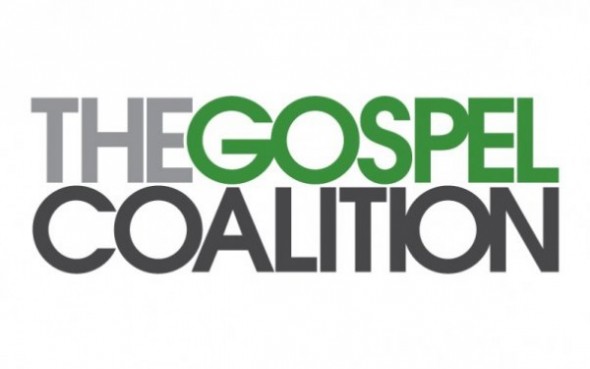 We report on a growing US movement, with increasing influence in the UK, who see the diversity of belief within Evangelcialism as diluting the essential message of the gospel.
Terming itself The Gospel Coalition (TGC), the group, which includes well-known theologians including DA Carson and church leaders such as Tim Keller, exists to encourage "gospel centered ministry".
Because the group is made up of people who have all signed one statement of belief, the Coalition could be viewed as exclusivist. Their clear commitment to reformed theology and claim to the word 'gospel' challenges many other claims to the use of that word.
What's the Good News?
The gospel means good news. Whilst Christians agree the news is good, there seems to be some divergence on just what that 'news' is.
When popular CCM artist and previous member of Caedmon's Call, Derek Webb was asked what the gospel was, his answer was met with a mixed reaction.
"What a great question. I guess I'd probably…my instinct is to say that it's Jesus coming, living, dying, and being resurrected and his inaugurating the already and the not yet of all things being restored to himself".
It sounds different to Joel Osteen's "The good news is, God wants to show you his incredible favor" or even NT Wright's "God is becoming King and he is doing it through Jesus! And therefore, phew!, God's justice, God's peace, God's world is going to be renewed…Salvation is the result of the gospel, not the centre of the gospel itself."
Where does Rob Bell's view of: "Jesus' message is that he teaches us to live in the reality of God now," fit in?
A simple internet search will reveal a host of different bloggers claiming that Joel, Tom or Rob are preaching a "false gospel". It seems that on this important issue the only thing we as Christians agree on, is that we cannot agree!
The Evangel
Some, such as Rick Warren would argue that the gospel cannot be defined. The popular church leader and author tweeted: "The gospel is distorted when reduced to a system of beliefs, set of practices, schedule of activities or show of emotions". [Emphasis added]
On the other hand, perhaps this difficulty in definition means there are two camps - those who have the correct definition of the gospel and those who have an incorrect definition.
DA Carson sums up TGC position in this debate eloquently in the foreword to Greg Gilbert's book What is the Gospel?
"When 'evangelicals' hold highly disparate opinions about what the 'evangel' is (that is, the 'gospel', for that is what 'evangel' means), then one must conclude either that evangelicalism as a movement is a diverse phenomenon with no agreed gospel and no sense of responsibility 'to contend for the faith' that the Lord has 'once for all entrusted' to us, his people (Jude 3 NIV), or that many people call themselves 'evangelicals' who do not have any legitimate right to do so because they have left the 'evangel', the gospel, behind."
Carson is throwing down the gauntlet to evangelicals who do not subscribe to TGC's beliefs about the gospel.
Secondary Issues
But TGC aren't just bothered about definitions, meanings and statements. They are concerned that some Christians and denominations have neglected the gospel by focusing their efforts and teaching on secondary issues.
The coalition are critical of the effects that power, affluence and even "monastic retreats into ritual" have had on the church. Described as "age-old attractions" that wrongly replace "the celebration of our union with Christ", you won't find proponents of TGC attending Mass any time soon.
In the group's promotional video, Thabiti Anyabwile from First Baptist Church in the Cayman Islands says of the worldwide Church, "it has become enamored with commercialism, theological fads, social issues and other distractions away from the gospel."
UK Perspective
Adrian Warnock reguarly blogs on theological issues and is the writer of Raised With Christ. I asked him if he believes some UK Evangelicals are going away from the gospel. "Definitely yes," he said.
"There's always been liberalism. What's different about it now is it seems more reluctant to use the label. When I grew up in Christianity I spoke to people who would clearly say 'I'm a liberal'. Evangelicals were seen as a pesky minority. That's changed and there's a trend to a more evangelical faith. The evangelical movement is where the money is, the power is and the growth is in the UK. People who have a more liberal approach are wanting to stay within the evangelical movement rather than critique it from the outside."
"Evangelicalism in the past was defined as whether or not you agree with John Stott and Billy Graham, but now perhaps that's less the case and we're a little bit more at sea as to what that definition is."
While unsure if the UK needs an organisation similar to TGC, Adrian does believe collaboration between like minded evangelicals is both happening and is needed.
The popular blogger has debated with a number of well known American Christians including Rob Bell. Agreeing with TGC's statement of faith, Adrian says the "heart" of the gospel is: "Jesus rose again and the implications of that for us and the whole universe."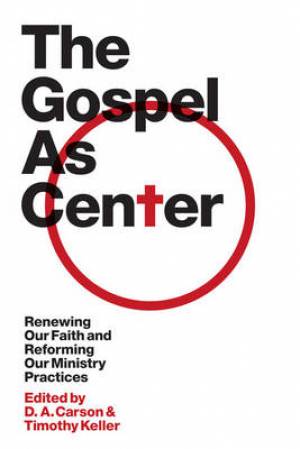 Concern & Controversy
The problem as TGC see it is announced just two sentences into their 'about us' section on their popular website: "We have become deeply concerned about some movements within traditional evangelicalism that seem to be diminishing the church's life and leading us away from our historic beliefs and practices".
While refraining from naming these 'movements', it's clear TGC hasn't spent considerable time, money and effort to fight a small battle. Their concern is much wider.
Writing on TGC website, Kevin DeYoung criticised the internationally renown speaker, author and church leader TD Jakes as promoting "unbibilical and anti gospel...health-wealth-blessing theology". The group describe Universalism as a "distortion and deinal" of the gospel. The same is said of Steve Chalke's controversial views on the atonement.
TGC's willingness to stand up and speak out on controversial issues has won them both support and criticism from the American church. As more of their speakers become well known on this side of the Atlantic and their new book hits the UK this month, we can expect more discussion around this central aspect of the Christian faith.
'The Gospel as Center: Renewing our faith and reforming our ministry practices' is published by Crossway Books and is available at Eden.co.uk.

SAM HAILES
Writer, Christian.co.uk
Sam writes news, features and reviews exclusively for Christian.co.uk. The job involves meeting influential and interesting Christians from across the country and beyond. Most importantly, he never talks about himself in the third person.
This article was written and published by
Sam Hailes
for Christian.co.uk
Leave A Comment or join the discussion
Jonathan Bush
said...
Thanks for that Sam, I have had a poke around their web site and am about to send them an email, which I will quote here:

----------

I have read your confessional statement and theological vision and I approve thoroughly.



However, for me, no statement can be complete without addressing the question of Israel.



All I can seem to find is a sermon by John Piper, which starts well, but which then leaves me in profound disagreement. He wants to separate current Israel from the covenants until they are the pure spiritual people. The prophets and apostles, however, talk of an Israel that has never been perfect, but loved anyway, though disciplined. The same scriptures which discuss exile also speak of restoration *in unbelief* to the land. Once fully restored, per Ez 20:32ff, the culmination of Zech 12 and 14 happens, but not before.



The Bible doesn't allow John's ME peace plan!



I would welcome the views of TCG, but I would prefer to see your Web site completed by inclusion of the TCG position on Israel, both land and people.



Thanks, etc

--------------
Jonathan Bush
said...
Further my comments on John Piper's sermon, Sam kindly directed me to a post by John on the desiringgod dot org web site, "Five Reasons I Believe Romans 11:26 Means a Future Conversion for Israel" which reads much better (-: John piper and I clearly agree on the future, it is the outworkings in the here and now where we don't see eye to eye.
tjhoiland
said...
Interesting to hear about TGC's pilgrimage "across the pond." Thanks! One small correction: the Caedmon's Call member is Derek, not David, Webb.
Sam
said...
Thanks for that correction, I've changed it now :)

Ian S
said...
I'm sorry to have to say that I would be deeply concerned if The Gospel Coalition gained influence in the UK, and I'm going to suggest that this would introduce many more problems than we currently have.

The issue is that The Gospel Coalition defines the gospel as being a very narrow subset of the spectrum of evangelical belief.

They are Calvinist in their theology, so if you don't agree with that, you're out.

They are regard church leadership as being exclusively male, so if you're happy with female pastors, vicars, or ministers, you're out.

So the majority of Baptists, Anglicans, Methodists and Pentecostals would be excluded because they have women leading churches. And I'd guess around half the new churches are also in that category. On that basis I reckon 75% of British evangelicals are outside their definition of orthodox belief.

I actually find that distressing, because the people they effectively condemn are not liberals or heretics, but Bible-believing evangelical Christians. I wondered if condemn was too strong a word, but it's hard to think of an alternative when people are excluded from an organisation that claims to define mainstream evangelicalism.

Yes, there are plenty of challenges facing the church today. I regard the likes of TD Jakes and Joel Osteen as being heretical and deserving of condemnation, but there's a huge difference between the corruption of the prosperity gospel and the legitimate theological debate over the nature of the atonement. The latter has been around long before Steve Chalke brought it to everyone's attention.

The quote from Thabiti Anyabwile, "it [the church] has become enamored with commercialism, theological fads, social issues and other distractions away from the gospel." is true to an extent, but is somewhat of an oversimplification. As an example, last night on TV we had the final episode of Reverse Missionaries, which featured a lady from India who went to help a church in Northern Ireland spread the gospel. This amazing lady told of how the famous missionary from Ireland, Amy Carmichael, brought Christianity to India by being genuinely concerned for the social and practical needs of the people. The idea that these are a distraction would be met with disdain by the great missionaries of the past.

I regard The Gospel Coalition as being an organisation that is motivated, in part at least, by a desire to marginalise and undermine anyone who doesn't share their particular convictions. This is not something we want in the UK, where our churches reflect the historic fact that evangelicalism always has been a broad-based movement.

So, with regret, my view is that they should stay in America and keep away from our country.
Mari Howard
said...
So agree!
Mari Howard
said...
Interesting. THe Gospel, however defined, doesn;t include wealth and material benefits - butit;s regrettable if they want to be exclusive an dcuit out a whole swathe of Christians who are exploring wider spiritual exercises while centring their faith beliefs on the Gospel (as defined by John Stott!)
What's Hot This Week?
Our What's Hot feed is updated hourly.
Find us on Facebook
Social Recommendations
SUBSCRIBE FOR UPDATES
Subscribe via e-mail to receive the latest updates on Christian.co.uk!