Filming God: Finger, Furious & Father
Updated 9:36AM, Wednesday September 19th, 2012 by Sam Hailes, Christian.co.uk
1 comment
Excitement is building about the final film in Darren Wilson's critically-acclaimed series.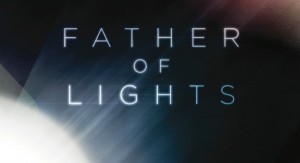 Father of Lights is a documentary that promises "historic encounters" as the team break through "religious misconceptions" about who God is.
If you've seen Darren's earlier films - Finger of God and Furious Love, you'll know what the fuss is about. His team have captured miracles in such an honest and real manner that it's tough, if not impossible, to argue with.
From skeptic to believer
The story begins six years ago.
"The person who has been changed the most by these films is definitely me," Darren says, looking back.
"I was barely a Christian when I started making Finger of God. Very skeptical of everything and didn't believe God did much these days. What I believe now is 180 degrees different to what I believed before. It's amazing to me to see how God has used it and touched millions around the world by these strange little films that I make. It's been pretty awesome."
Looking back, Darren said he used to be skeptical about miracles.
"I believed God could do stuff and I believed he did, I just didn't believe he did it very much because I never saw it. I would hear missionaries come to church and tell me about all the miracles. You'd hear about the occasional stuff happen to someone in church went to the doctor and something was changed. I was really insulated. I went to my little church and didn't see very much."
What I believe now is 180 degrees different to what I believed before.
Not only was Darren skeptical and uninterested in the miraculous, he didn't want to be a filmmaker either! Before Finger of God he was an English professor. He describes his first film as a fluke.
"I didn't want to do it. I'd never made a movie before in my life. My first interview ever was with Bill Johnson and it took me five minutes to figure out how to turn on the camera."
Unfamiliar with his equipment, Darren was starting from scratch. But believing God had told him to start the project, he went all over the world filming God heal people, even giving some of them gold teeth and gemstones. His skepticism was demolished, and if you've seen the film, you'll know why. After the "fireworks", Darren put the 90 minute documentary up on Amazon.com and walked away.
Just a guy with a camera
Next thing the now film producer knew, the movie had become a cult hit, going global as thousands watched the film. When I ask Darren for the most common piece of feedback from audiences, he doesn't hesitate. "Your films have changed my life." But this life-changing quality is not dependent on aesthetics, as Darren well knows.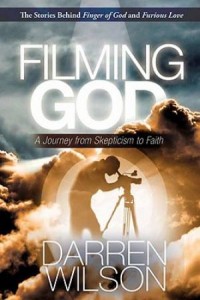 "Finger of God looks terrible, sounds terrible and everything is technically bad. But what I'm realising now is that's part of the appeal for people. It's so obviously not a scam. I don't know what I'm doing. It's just a guy with a camera. It gives it that realism that people respond to. Once it took off I knew we had to do another one."
The result was Furious Love – a film even more mind-blowing than Finger of God. Travelling to some of the world's darkest spiritual climates, Darren was putting God's love to the test. Witnessing what happened when God's love broke into the most tragic of circumstances resulted in a hard hitting, emotionally intense and awe inspiring movie.
Will Darren be able to top his other two films? Finger of God was a very low budget production. In terms of quality, and arguably content, the leap to Furious Love was monumental. Darren is excited as he tells me the jump from Furious Love to Father of Lights is greater still.
Discovering the Father's heart
Eager to get a preview of what fans can expect in the final film of the trilogy I ask Darren for more details on the content.
"It's about the father's heart ultimately. Who the father really was. When you talk about the trinity the Father gets all the bad press. Jesus is the cool one, the Holy Spirit is super mysterious and then you've got the Father who everyone blames everything on. I wanted to get to his personality and discover his character.
"In my opinion this [Father of Lights] is the most important of the films and it's by far the best. People are resonating with it so amazingly because it's revealing the heart of the Father. To see he's not mad, he's not sad or upset, he's happy and is crazy about you. It's about the heart of the gospel.
We also have a scene that everyone is talking about where we take on the most powerful witch doctor in Southern India
Darren claims he's saved the best till last with a "big crowd pleaser" at the end of the film.
"It's the most surprising crazy ending you'll ever see. I'm not spoiling it when I say we get into the Dome of the Rock in Israel which is completely off limits to non Muslims. We managed to not only go in there and film but proclaim Jesus as Lord in their holy of holies. It's not that we did it, it's how we did it. It's the most miraculous thing you'll ever see. It's been bringing down the house everywhere we show it.
"We also have a scene that everyone is talking about where we take on the most powerful witch doctor in Southern India," he adds casually. "That's pretty wild!"
"Wild" certainly sums up Darren's first two films. Father of Lights promises to be just as mind-blowing when it's released on 16th October. Make sure you're one of the first to get your hands on a copy by pre-ordering Father of Lights here now. For more on Darren's amazing journey, see his book Filming God. To buy Darren Wilsons's other films on DVD, click here.
Darren will be touring Father of Lights around the UK in November. For Father of Lights tour dates click here.

SAM HAILES
Writer, Christian.co.uk
Sam writes news, features and reviews exclusively for Christian.co.uk. The job involves meeting influential and interesting Christians from across the country and beyond. Most importantly, he never talks about himself in the third person.
This article was written and published by
Sam Hailes
for Christian.co.uk
Leave A Comment or join the discussion
Calitz
said...
Can't wait to see the film! Darren - you're on fire! Don't stop now!!!
What's Hot This Week?
Our What's Hot feed is updated hourly.
Find us on Facebook
Social Recommendations
SUBSCRIBE FOR UPDATES
Subscribe via e-mail to receive the latest updates on Christian.co.uk!