The Unloved Girl Who Found Extraordinary Love
Updated 11:51AM, Wednesday November 14th, 2012 by Sam Hailes, Christian.co.uk
Be the first to comment!
Gospel singer Claudette Schlitter has been telling stories of God's love through her music for many years. But now the time has come for her to put pen to paper and share her own personal testimony.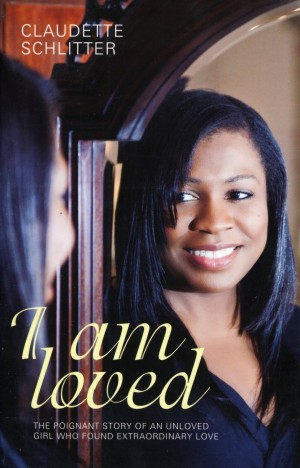 Those who have followed the singer's music know Claudette isn't afraid to write about her darker days (her first album was titled Hardest of Times).
It's this honesty that has helped so many Christians connect with Claudette's music. But sharing your life story has it's challenges.
God was right, as ever!
"Once I'd finished [the book] I was praying and I said 'I give you my life, this is it here in this book.' I felt in the strongest way God saying 'then truly give it to me and send it off.' And I said 'no no no no'. These testimonies? What about the one that made me look good? [Laughs]."
In the end, Claudette gave in and sent the book off to publishers. "I wish I was the kind of Christian who immediately said yes I'll go straight away. I finally said 'yes I'll do it' so I sent it off secretly hoping no one would publish it, thinking God got it wrong. Of course he was completely right, as ever. It was taken straight away."
I Am Loved
I Am Loved is the story of Clautedette's remarkable battle against Bulimia. Growing up with an alcoholic father and attending a school where she was bullied, the singer's childhood was tough. Her eating disorder started at age 11, but Claudette didn't even hear the word Bulimia until she was 19.
"I remember feeling very low and very bad. I couldn't take the bullying. I couldn't go to school. I'd comfort eat just to make myself feel better. One day I felt really ill and I made myself [sick] and I thought 'oh that works'."
"The behavior continued throughout my teen years without knowing it was an eating disorder. I wasn't aware that these things weren't normal. I just thought 'this is how I cope and deal with it'. It wasn't until I confessed to a Christian friend saying 'I'm a Christian and I feel this isn't right', she told me the term and we got a lot of information and she helped me through it."
An Ongoing Battle
Asking if Claudette has been free of her struggle with bulimia since, she laughs saying "if only Christianity was like that!" I immediately realise the stupidity of the question. Using the analogy of discouraging an alcoholic to visit a bar, Claudette explains her situation is similar and temptations to go back to her unhealthy lifestyle are often there.
"The good thing is you know your weaknesses, you know when you are weak you are strong and you lean on God and he gets you through."
Claudette's story isn't just available in paperback. Her CDs, including her latest album Days, Seasons, Times - due for release later this year - express her story through song, in a way that will hit home for many listeners.
God Is There
"God is there for you every day and in every season and time in your life, on the good days and bad times. I've written 14 tracks and the songs follow that theme. There are songs of praise and worship but there's also songs that I call my lamentations where you're questioning."
"I hope people enjoy the journey of the album because it's taken me a long time to write this one. It will hopefully speak to people just where they are at. God is there even though people are going through horrendous things. When he says he will never leave us or forsake us he really does mean it."
As for the book, Claudette now realises that her simple and honest story has power. "There were so many people I'd talk to on a day to day basis, getting the gospel through to them. Because you're being honest about where you are with your faith, they become honest with their feelings and I thought 'wow, this works!"

SAM HAILES
Writer, Christian.co.uk
Sam writes news, features and reviews exclusively for Christian.co.uk. The job involves meeting influential and interesting Christians from across the country and beyond. Most importantly, he never talks about himself in the third person.
This article was written and published by
Sam Hailes
for Christian.co.uk
Leave A Comment or join the discussion
What's Hot This Week?
Our What's Hot feed is updated hourly.
Find us on Facebook
Social Recommendations
SUBSCRIBE FOR UPDATES
Subscribe via e-mail to receive the latest updates on Christian.co.uk!