Living the Lord's Prayer
Updated 9:22AM, Tuesday October 23rd, 2012 by Sam Hailes, Christian.co.uk
1 comment
Birmingham born Revd Dr David Carr is in the unusual position of leading a thriving, large charismatic church in Solihill while also being Bishop Abbot of the Order of St Leonard.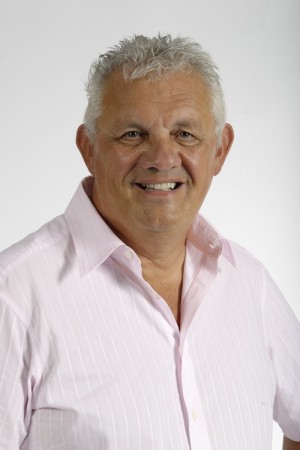 The combination of his fiery evangelical outlook, mixed with a deep-seated respect for some of Christianity's most ancient practices and traditions is intriguing.
"We're a very modern and large charismatic church. We love modern worship but there must be a warning to a lot of contemporary churches not to throw out the very tenants of our faith like the 10 commandments and Lord's prayer. I've just finished 30 weeks study and I'm waiting to write on the Creed. I've called it 'Have You Got Creedability?' because we must not walk away from the very basics just because they are old.
"These things are not just little throwaway additives. They are part of our faith. Do not forget them, do not treat them with distain. You ignore them at your peril."
Having already written about the 10 commandments, David's attention has now turned to the Lord's prayer. His new book on the subject; Living The Lord's Prayer has just been published.
Teach us how to pray
Aware of the first century context, David explains that when the disciples asked Jesus how to pray, they came from a background where only the priests talked to God.
"So the disciples look at Jesus and say 'wow we'd love to pray like that'. Jesus said 'Ok let me teach you how to pray. You can say Our Father'. They said 'woah stop there! He's your father not ours'. So he taught them the whole concept of a relationship with God."
Centuries after Jesus death and resurrection David points out that the Church fell back into teaching only a priest could talk to God.
"If you look into the history of the Church many years ago the congregation never sang or prayed. The priest used to do it on their behalf. They had a choir and a priest. Then Wesley came along and said the congregation can sing."
David sees the Lord's prayer as a template for personal prayer. Keen to make this teaching available and relevant for the next generation, David says he wanted to bring the prayer into a "modern idiom".
"When it says 'our father' let's look at what father means to a fatherless generation. When the disciples said 'our father' they had an understanding of a Jewish father. We don't have that today. We're living in a fatherless generation.
"For many people they will have either an unknown understanding because their Dad has legged it or they come from broken homes because one in two or one in three marriages break up. What does it really mean to say father? What are the values? So we're looking at it in the light of 21st century men and relating it to the reality of scripture."
Keen to make prayer relevant to the next generation, David describes a recent conversation with a young person:
"I said imagine somebody very important gave you his mobile number and put it on your iPhone. What would you think? Would you be nervous to use it. 'Yeah'. Do you want to use it? 'Yeah'. Would you phone it? 'Yeah'. Would you show your friends? 'Yeah'. Then why don't you do that with God?'
A tool for unity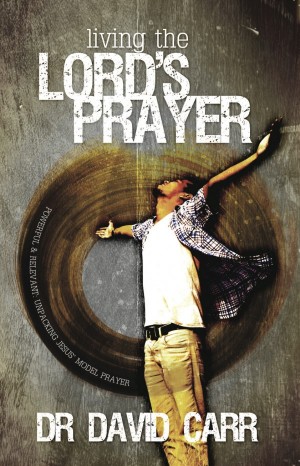 David recently travelled to Bulgaria as part of his work with the Order of St Leonard. On arriving he discovered the Pentecostal and Evangelical churches had been praying for revival.
"The Lord said to a leading evangelical 'you're not going to get revival. How's it going to work? Because 90% of the country is Orthodox and you think they are off the wall and they think you're a cult. So who have I got to work with?'
David went with the Pentecostal and Evangelical leaders to meet with the Orthodox Church. And after establishing that all groups believed in one God, the trinity, the virgin birth and the creed, he asked if they could pray together.
"I didn't know that the laws of the Orthodox Church say if they pray with a Protestant they are excommunicated. He looked at me, grabbed me by the arm, dragged me into the middle of the church and said 'you and I say the Lord's prayer before the cross'.
"So we said it and the Evangelical and Pentecostal pastors wept. The next day I was summoned by the Roman Catholic primate for all Bulgaria. He spoke to me, I said the same thing to him but I didn't even mention the Lord's prayer and he said 'come with me let's say the Lord's prayer together.'
"Now they've started a feeding program between the Orthodox, Pentecostal, Roman Catholic and Evangelical churches because the poor and starving do not understand an Orthodox piece of bread and a Pentecostal cup of tea. That's been a very powerful prayer even in my own ministry. I did not know that I was coming back on the Sunday to start the series on the Lord's prayer. So that was a confirmation that I was to preach it then write the book on it."
Action not unction
David is keen that the book changes people's lives and attitudes, at the same time he's aware of the realities surrounding prayer.
"Prayer can be difficult. We can fall asleep. Peter did. But prayer brings us into a revelation of God like nothing else can. It's been given to us as a privilege.
"At the end of each chapter we ask [the reader] to examine what they've learned about it and what difference its made. You can just read a book and say 'that's fine' but we challenge them and say now ask yourself these questions. What are you going to do about it now you've read this chapter? We want this to be an action rather than an unction."
David is not the first to write on the Lord's prayer. Neither will he be the last. But the passionate church leader's unique ability to combine the best of contemporary and traditional practices will mean that his book is well received by Christians of all backgrounds.

SAM HAILES
Writer, Christian.co.uk
Sam writes news, features and reviews exclusively for Christian.co.uk. The job involves meeting influential and interesting Christians from across the country and beyond. Most importantly, he never talks about himself in the third person.
This article was written and published by
Sam Hailes
for Christian.co.uk
Leave A Comment or join the discussion
Christian Pacifism
said...
At a charismatic church in in the US, the head of the denomination pulled out a ten dollar bill and said he would give it to any child who could tell him the Ten Commandments. As he put it away, he said that he had never been able to give it away in any of the churches where he had spoken. Here is an easy way to start teaching them:https://textsincontext.wordpress.com/2012/09/06/teaching-children-the-ten-commandments/
What's Hot This Week?
Our What's Hot feed is updated hourly.
Find us on Facebook
Social Recommendations
SUBSCRIBE FOR UPDATES
Subscribe via e-mail to receive the latest updates on Christian.co.uk!