Secularist of the Year to speak at Greenbelt
Updated 13:59PM, Monday March 26th, 2012 by Sam Hailes, Christian.co.uk
2 comments
Human Rights campaigner and winner of the 2012 Secularist of the Year award, Peter Tatchell, 38 is to speak at Greenbelt Christian Arts Festival in August.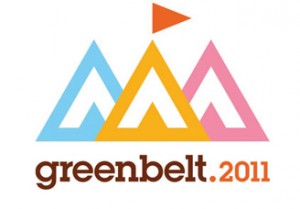 Mr Tatchell is an active campaigner for human and gay rights and has been described as a "modern-day prophet" by the former bishop of Edinburgh, Richard Holloway.
The speaker attracted international attention when he attempted a citizen's arrest of Robert Mugabe in 1999 and 2001. He is also the author of six books including Safer Sexy: the Guide to Gay Sex Safely.
The appearence of the controversial figure at the festival in 2010 resulted in Anglican Mainstream calling for a boycott of the festival.
In an open letter to the festival organisers, the group said they were "very concerned and alarmed" about "the further gayification of Greenbelt".
38 Degrees director Hannah Lownsborough and sociologist and author Tony Campolo have also been announced as speakers for this year's event.
The first Greenbelt festival was held at Prospect Farm in Suffolk in 1974. This year's four day event at Cheltenham Racecourse is expected to attract 20,000 people to enjoy talks, music and art.

SAM HAILES
Writer, Christian.co.uk
Sam writes news, features and reviews exclusively for Christian.co.uk. The job involves meeting influential and interesting Christians from across the country and beyond. Most importantly, he never talks about himself in the third person.
This article was written and published by
Sam Hailes
for Christian.co.uk
Leave A Comment or join the discussion
Sam Hailes
said...
interesting
Ben Thorp
said...
It might be worth noting that Richard Holloway isn't a Bishop anymore, and hasn't been since he resigned in 2000.
What's Hot This Week?
Our What's Hot feed is updated hourly.
Find us on Facebook
Social Recommendations
SUBSCRIBE FOR UPDATES
Subscribe via e-mail to receive the latest updates on Christian.co.uk!