Walking Home For Good
Updated 16:28PM, Wednesday June 17th, 2015 by Anna Hockley, Christian.co.uk
Be the first to comment!
It was getting close to Christmas 2014 and Eden was in full swing, festive mode, phones ringing, decorations up and more Real Chocolate Advent calendars than we could fit in the warehouse!

When our support of a project through World Vision came to an end it was important for us to look at other ways we could make a difference.

Along came Home for Good and here's why it's become our Charity for 2015.
Or if you'd just like to help us make a difference for children in the UK then click below to donate to this brilliant cause! https://give.net/edencharityoftheyear2015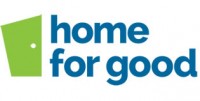 "We've chosen Home for Good as our Charity of the Year because they're a young charity with a big Bible-inspired vision, and a great team with bags of energy. They're partnering with local churches across the UK which means they have the potential to make a difference in the lives of thousands of children who are currently waiting for loving families to open their homes through fostering or adoption. We know that our customers will be inspired by the Home for Good vision, so we're glad to do our bit to support them through checkout donations and staff sponsored events and publicity." Gareth Mulholland - Managing Director Eden.co.uk

And as they say the rest is history. So far our lovely and very generous customers here at Eden.co.uk have raised a whopping £26,000 and counting, and that's just since November 2014!

When Holly at Home for Good got in touch earlier this year to tell us about Walking Home for Good the 2015 initiative, we got our thinking caps on to come up with ways we could help towards the 4,000 mile goal, which on my last check has been well and truly smashed!
"Home for Good has a vision to find a home for every child who needs one. It's an ambitious vision but it's not impossible, so we're Walking Home for Good to raise funds and help more children find loving homes faster." Gareth – Managing Director Eden.co.uk

With a team of around 30 people Eden has a lot of walking mileage & fundraising potential, so with that in mind we've come up with several ways to make miles and money for Home for Good.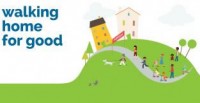 Many of us will be able to walk to and from home to get to work – this may be a couple of miles for some and plenty more for others with each mile raising pounds towards the great work of Home for Good, we'll be doing this on the 18th of June.

For those of us who live further afield we've arranged for a group walk after work from our offices on the outskirts of Chester down to the famous Chester Race course. This will take place on Friday the 19th of June and will most likely involve chips as we walk!

Several of our team have taken up the challenge to ride from Liverpool to Chester – a 25 mile cycle including a trip under the Mersey (through the tunnel of course!) – with each painful peddle will be more pennies for Home for Good.

Two members of our warehouse team have decided that 25 miles is just not enough and have entered the 100 mile challenge. In just one day they will be taking in the sights of the Cheshire countryside including the bumpy and beautiful Delamere Forest.

"Gareth and myself are doing this bike ride not only for a personal challenge but to raise money and highlight the profile of Home For Good. Family is very important for myself and Gareth, a father of one. More than 50 children are taken into care in the UK each year, taken from traumatic and abusive situations. significant part of the life and ministry of the Church in the UK. So If we can raise
money and awareness by just pedalling 100 miles then surely it is worth it to support such a good cause." Dave & Gareth, Warehouse Team Leaders

For one member of our team, Home for Good holds a particularly personal connection. A keen runner and all round get up and goer Stuart has gone all out to raise funds including the two half marathons, cycle ride and Chester full marathon. Here's why he has put his 'feet' where his mouth is:

"This year I'm fundraising in aid of a charity really close to my heart - home for good! I've got 3 wonderful little boys who my wife and I adopted. Having seen first-hand what a difference good foster care, guardianship and adoption can do, we really love to help promote the idea of a home for every child that needs it. My aim is to help take 350 miles off the walking home for good 4000 mile target!" - Stuart, Lead Developer

So there you have it – here at Eden.co.uk we're looking to help in all that we can to encourage our customers in supporting us in raising funds and awareness for a cause that
the UK church really can stand up and make a difference for.

If you'd like to help us in this venture then there are loads of ways you can be a part of this.

Firstly if you're one of our customers and would like to make a donation as a part of our order you'll find a really easy donations box at check out.
If you you'd like to text a donation TEXT 'GOOD30 £5' to 70070, they'll donate £5. (They can donate any amount from £1 - £10.) This will go straight to the Home for Good Fund.

Or if you'd just like to help us make a difference for children in the UK then click below to donate to this brilliant cause!
https://give.net/edencharityoftheyear2015

We'll be documenting our efforts and your generosity through tweeting, facebooking & blogging so keep your eyes open for more updates and probably some pictures of worn out looking Edenites!

ANNA HOCKLEY
This article was written and published by
Anna Hockley
for Christian.co.uk
Leave A Comment or join the discussion
What's Hot This Week?
Our What's Hot feed is updated hourly.
Find us on Facebook
Social Recommendations
SUBSCRIBE FOR UPDATES
Subscribe via e-mail to receive the latest updates on Christian.co.uk!